Arbor EmCORE-v611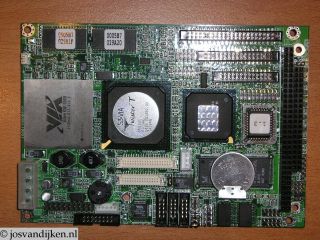 Specificaties:
System:

CPU: VIA Low Power Eden 533MHz. CPU FSB133MHz
Cache: 2nd level 64KByte
Memory: 128MB SDRAM onboard and 1 x 144Pin SO-DIMM up to 512MB SDRAM, total 640MB SDRAM
Chipset: VIA Twister-T VT8606T + VIA VT82686B
BIOS: Phoenix-AWARD PnP Flash BIOS
ATA/IDE: 1 x Ultra DMA 33, support 2 IDE drives
Flash Disk: 1 x Type II Compact Flash Disk Socket
Watchdog Timer: 127-level Reset

I/O:

Serial port: 1 x RS-232 port (COM1). 1 x RS-232/422/485 port (COM2)
Parallel port: SPP/EPP/ECP mode
Floppy: Support 2 Floppy disk drives
IrDA: 1 x SIR IrDA 1.1 compliant
USB: 4 x USB 1.1 compliant
KB/MS: 1 x PS2 K/B and Mouse
Expansion Bus: 1 x 16 bit ISA-based PC/104 interface
Digital I/O: 8 bit Digital Input/Output

Ethernet:

Chipset: 2 x Realtek 8100BL 10/100base-T. Built-in Boot ROM in Flash BIOS, support Boot from LAN

Audio

Codec/Interface VIA VT1612A AC97 Codec, support Mic-in / Line-in / Line-out

Display:

Graphics Chipset: VIA Twister-T S3 Savage4 Engine up to 32MByte UMA Video RAM. CRT support up to 1920 x 1440, LCD support 18 bit LVDS up to 1280 x 1024, LCD support 18/24/36 bit TTL up to 1280 x 1024

Mechanical & Environmental:

Power Consumption: 5V/3.4A (Max.)
Operating Temp.: 0 ~ 60°C (32 ~ 140°F)
Operating Humidity: 0 ~ 90% (non-condensing)
Dimension (L x W): 145 x 102mm (5.7" x 4")

Besturingssysteem:
Foto's: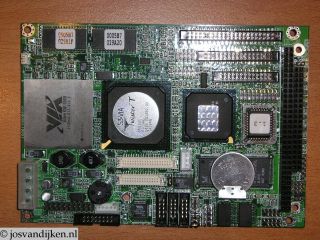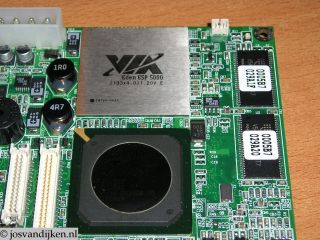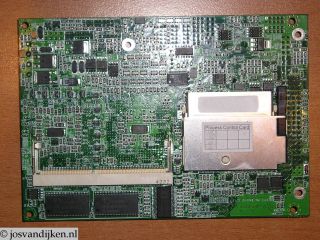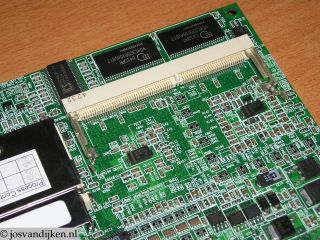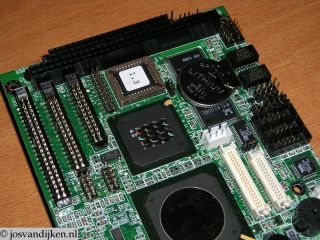 Momenteel is het moederbord ingebouwd in een kastje samen met een voeding en wat koeling.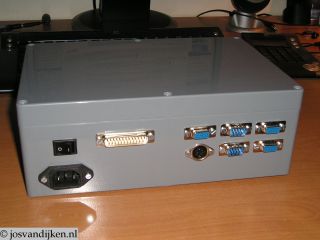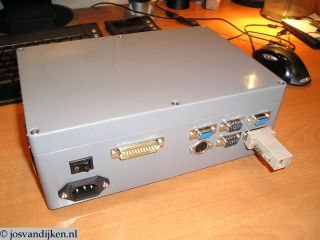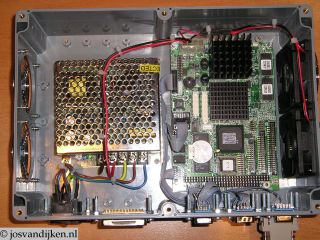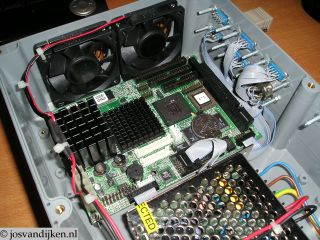 Downloads:
Reacties:
Er zijn nog geen reacties op deze pagina.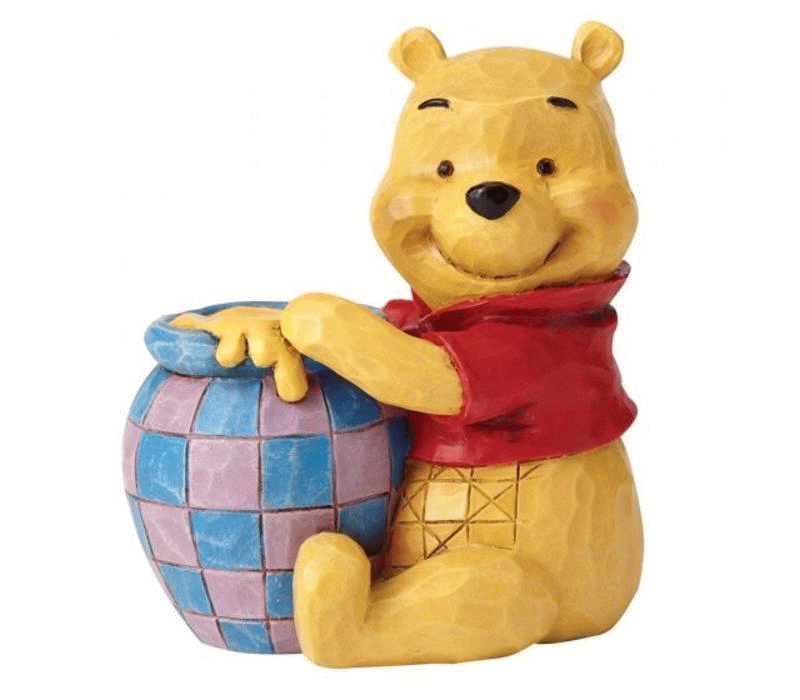 beast-nylons
beast-nylons